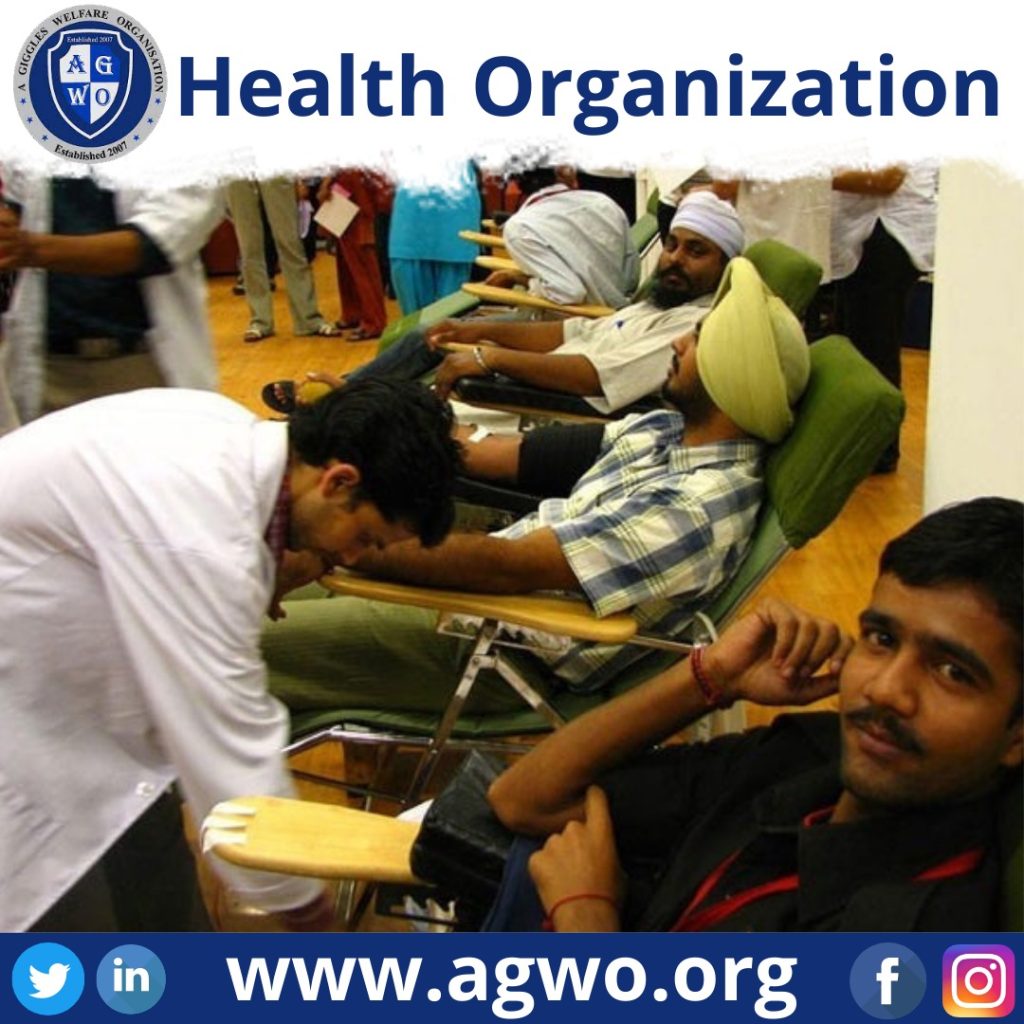 AGWO supports the work of the World Health Organization. In making the world a better place to live. We as an NGO try to save as many lives as possible. Safeguarding and upgrading the lives of children is the ultimate goal of our organization. With every passing year, we have seen amazing improvement in working on well-being. This helped us in decreasing the death pace of little youngsters.
The world is confronting a two-fold command. We try to provide a better life to the children living in slums. Given admittance medical care and enhancements to their satisfaction. AGWO tries to provide every medical help needed by the hospital. We supply them with blood, medicines, and syringes in need.
Children should also get a stable environment with proper education. Which includes good health and nutrition, protection from dangers. This helps them in accepting opportunities to learn and develop. Children as resources are one of the main things. That the general public can do to assemble a better future. AGWO admires the work of the World Health Organization and tries to work in their footsteps. We strive to help the persons in need.
FACILITIES WE PROVIDE
Hospitality
Cooked food
Educational support
Medical help
Self Defense
World Health Organization advocates for well-being value through all the worldwide accessibility. It is very important to take good care of health. It has created and elevates a coordinated way to deal with overseeing youth sickness. AGWO had started various initiatives to help the poor in need. Under the "Daily Feeding Program," we provide nutritious food. About 1200-1500 children and families get free food daily.
Statistics
Endurance is only one of many issues applicable to youngsters' well-being. Kid well being, development, and advancement are indivisible. According to World Health Organization in 2016,  million suffered from disorders. Hunger is the main reason of malnutrition. Lack of healthy food indicates inadequacy or excess in supplement intake. Irregularity of elemental supplementation or weak supplement use.  Under nutrition defines itself in four broad areas like wastage, stunting, underweight, and micronutrient insufficiency.
Poverty leads to increase in unemployment and hunger. Poor individuals  affect the most by various types of lack of healthy sustenance. Hunger expands medical care costs, decreases efficiency, and eases back monetary development. Which can sustain a pattern of destitution and infirmity. Children under the age of 5 years are more likely get diseases like malnutrition.
AGWO strive to make India free from all kinds of inequality. Whether it is based on caste, color, and income status. We are consistently working on our initiative and taking steps. We need your support in helping and feeding the poor people. You can show your support by donating to us. You can share our work at you social media platforms. Check all our updates on our social media sites. Like Facebook, twitter, Instagram, and LinkedIn. Visit our website for more details.