AGWO is one of the front-line working NGO services in Delhi. We provide one of the best NGO services in India. Admittance to adequate measures of protected and nutritious food is vital to supporting life. And it advances great well-being. Stale food contains unsafe microorganisms, infections, parasites, which can cause unique illnesses. Going from looseness of the bowels to diseases. All over the planet, and expected 600 million. Right around 1 out of 10 individuals – become sick after eating tainted food every year. Bringing about 420 000 passing and the deficiency of 33 million sound life years.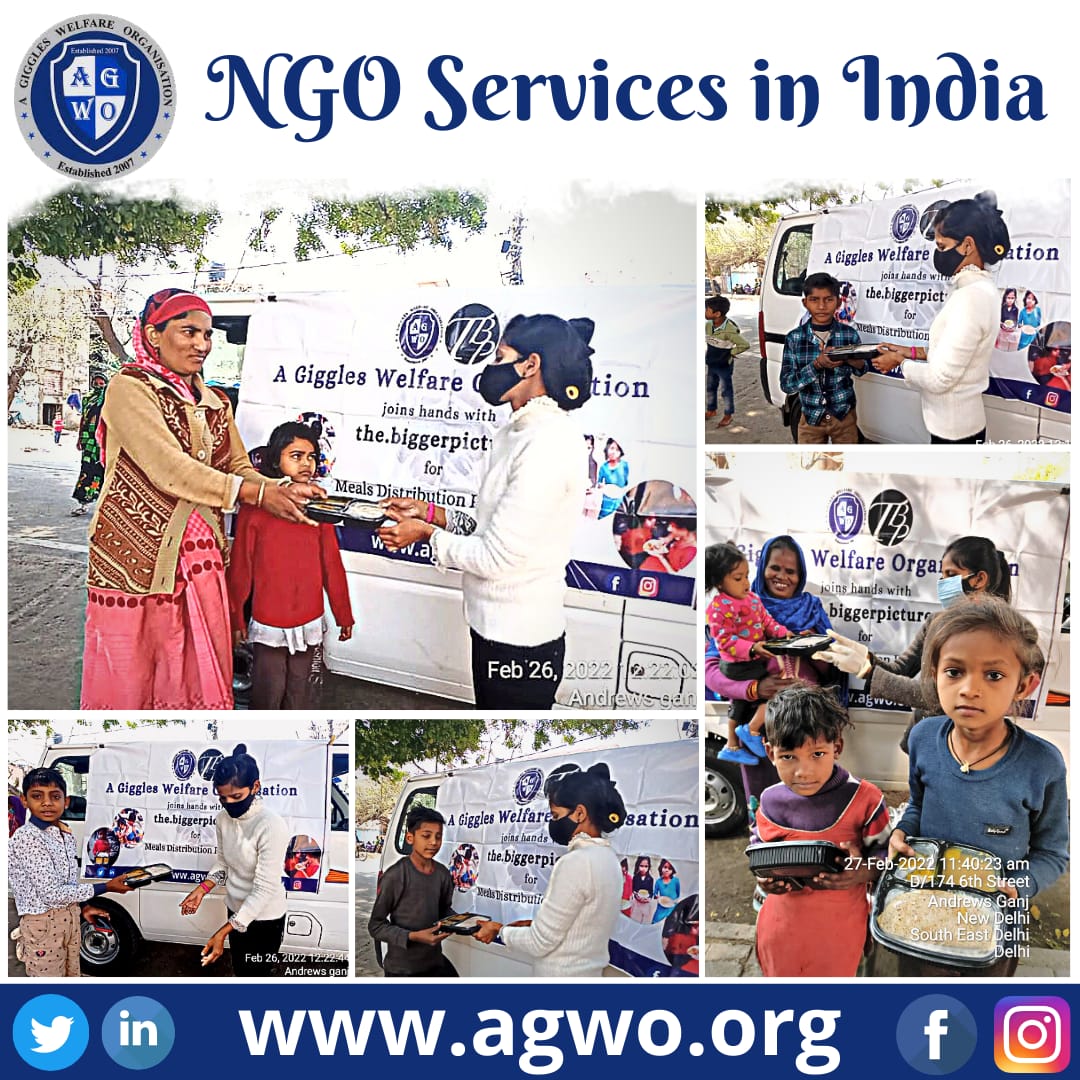 Sanitation, nourishment, and food security are connected. Hazardous food makes an endless loop of sickness and failing health. Especially influencing babies, little youngsters, older and the wiped out. As well as adding to food and sustenance security.  A protected food supply likewise upholds public economies, exchange, and the travel industry, animating practical turn of events. The globalization of food exchange, a developing total populace, environmental change, and changing food frameworks affect the well-being of food. AGWO provides freshly cooked foods with great nutritional value to the poor. Under the initiative "Daily Feeding Program", around 1500 meals to poor families are being fed daily.
AGWO practices food
AGWO practices food fortification, process of adding nutrients and minerals to devoured food sources. During handling to build their dietary benefit. It is a demonstrated, safe technique for further developing eating regimens. And for the avoidance and control of micronutrients lacks. We follow this because food fortification help in the reduction of diet-related disease. We provide food to as much as the possible number of children and families to protect them from hunger. Hunger creates a situation of diseases like Malnutrition.
AGWO provides one of the best NGO services in India and is not restricted to food only. We provide day accommodation and education too. We provide safe drinking water in slums and rural areas, during Covid times too we distributed sealed mineral water bottles. Proving safe drinking water and keeping humans healthy is the fundamental we follow.
Drinking polluted water affects well-being through ailments like the runs, and untreated groundwater and surface waters utilized for drinking water, water system, washing, and family purposes. chemical contamination of water keeps on representing well-being trouble. Regardless of whether regular in beginning like arsenic and fluoride. 829000 people die due to contaminated polluted water. Polluted water results in an increased number of deaths due to Diarrhea. So, it is important to maintain the well-being of the children. Our team of counselors along with doctors set up awareness programs in slum areas for guiding and counselling the families of the wellbeing and precautionary measures required by them.
AGWO provides their NGO services in India and you can join hands or volunteer with us to contribute to the novel cause. You can visit our website for donations and do share and follow our work on Instagram, Twitter, LinkedIn, and Facebook.