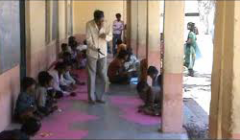 Nutrition is fundamental for a child's normal growth and development and it seems likely that nutrition even as early as the fetal stage may be a determinant of adult health. Our Nutritionist :
Provides treatment for infants & children with growth and feeding problems, who are typically underweight. It gives comprehensive, family-centered approach to assessment and treatment of children with feeding or swallowing difficulties.
Avails families with one-on-one nutrition counseling for children who need help dealing with issues such as breast or bottle feeding problems, failure to thrive, food intolerances and allergies, constipation, diarrhea, behavioral feeding problems, picky eating habits and eating disorders.