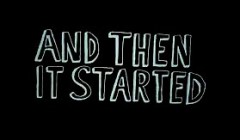 Shocking incidents and birth of A Giggles Welfare Organization
It was a cold morning of February here at Delhi, Devastated, confused… no choice but to face stark reality… such was the state of the parents of the third world born Ashish who was just one hour old when his living began to be a huge cost.  If his parents could manage to pay the price they could have him or else he would have to go back as Ashish was suffering from cerebral palsy. Ruby Devi and Suraj Singh went through phases of self pity, denial, mutual accusations and anger towards society which did not empathize or stop to understand their predicament. Ruby Devi was a homemaker and Suraj Singh a barber, with an income too less to suffice their child's condition and needs. Their last resort was to knock upon the door of any institution for help. After many visits to the hospital, Ashish suffered for more than a year and a half with no sign of improvement, he could not have voluntary bowel movements and required constant supervision, a daily enema. As a parent of a small suffering baby, it was a frightening thought to think about all those parents who could not afford their child's health care.
Kalpana was five years old and she was two when she was diagnosed with a critical heart disease (Truncus Atresious). She regularly visited many hospitals in India, with her parents. One day she was brought into the Agrasen Hospital in a critical state with high pain in chest. Somehow she had managed to reach the hospital; it took all the strength she had left. Her parents had stopped giving her medicines as they could not afford it any longer. In desperation, they had resorted to alternative medicine, KALPANA DIED..!!  (Trustees of A Giggles Welfare Organization), were devastated and furious. Looking at her mother's pathetic face, They swallowed the bitter truth and reconciled themselves to defeat. As per the parents Kalpana had always gone to the yearly picnics for children with critical congenital heart disease and had been making good progress. She was such a joyful child and it was always a great pleasure to see her playing her mother said. She would never go to any picnic again….
Kalpana was not the only one; there were many more shocking and disheartening cases of this kind that the trustees decided to form an organization to help prevent further tragedies and this was how A Giggles Welfare Organisation was born in 2007. The Organization has so far sponsored over 200 different surgeries at various govt. and private hospitals. Ashish was then admitted to our rehabilitation center and now surviving a near to normal life, Such exercise which is so awesome in magnitude cannot remain a burden on just a few and still hope to reach anywhere. This is simply because much more welcome contributions coming in, more number could be benefitted.
In order to make these children self reliant, the organization believes that education is the key to eradicate poverty. Trust gives educational scholarships to these under privilege children; The organization also promotes vocational training for grooming boys & girls and helps them to set up a near to normal life.
A Giggles Welfare Organisation came forward to support Indian families of children afflicted with congenital defects, critical disorders, syndromes, diseases, education and growth. Overall, a holistic development of an individual from the very onset of their life.
We gradually worked to create a bridge of awareness which allowed connectivity to the general public through media and various sources so that everyone does not go through the same angst of Ashish, Kalpana and their parents.