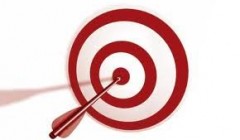 Awareness about some of the deadliest diseases like AIDs, Cancer and HIV is created amongst the people by running and setting up camps all through the country.
Slum, poor and street children are provided education free of cost at secondary, primary and higher secondary levels at the schools.
Medical camps are run free of cost regularly.
To safeguard the environment at global level efforts are made in enhancing the civil society's role.
We also implement schemes for the welfare and empowerment of women.
Fundraising, rehabilitation and mitigation of natural disaster prone areas and people affected
Besides this we evaluate, design and manage comprehensive prevention of Disability. A Giggles Welfare Organisation offers rehabilitation programs for support and care and in both the results of the program provide all the accountability needed and also management of finances….
A Giggles Welfare Organisation mediates in remote villages where relief programs are held for distributing medicines to the needy and poor children, food to the hungry children, clothes to destitute children, and these services will be continued in future as well….
Our another objective is to identify whatever is required for developing programs within different communities for meeting needs locally.
In this process we advocate for realistic, effective, compassionate responses that are resourced appropriately.
Financial Help to poor and needy kids for major surgeries who are suffering from disease like Cancer, Thallesemia, Hole in Heart etc at hospitals like  AIIMS, Kalawati Sahran Children's Hospital, Fortis Escort Heart Institute
Effective bottom-up strategies for ending hunger and poverty combine three factors: mobilizing people at the grassroots level, to build self-reliance, empowering women as key change.